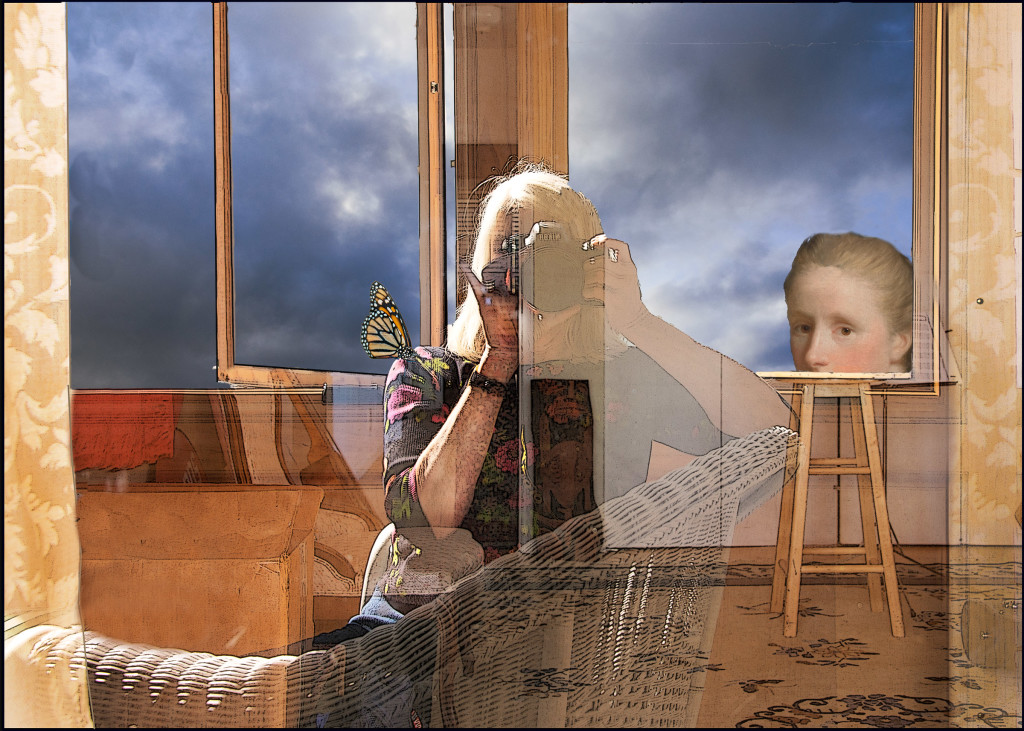 I have been photographing people and places around the San Francisco Bay Area for more than forty years. Originally inspired by the formal nineteenth century portraits in my grandmother's albums that I pored over as a child, I am drawn toward dreamy, timeless images and sensual light. In addition, surrealism calls to me. Innuendo and ambiguity as well as the expansion of possibility and reality delight me . My images are narratives, though the interpretation of them is completely up to the viewer's whim. They are open to everyone's imagination.
Until the advent of digital photography, I primarily worked in black and white film, custom printing and selenium toning my images. Currently I work digitally, in both photographing my subjects and processing the images. The digital darkroom has allowed me to maintain artistic control over color images, expanding my visual expression to include a variety of subjects and enhancements, while giving voice to the magic of my imagination. My most current work employs scanned images as well as photographs. Many layered, they invite a closer look. There is always something in them to uncover and enjoy.
I am grateful to the artists whom I've had the privilege to study or work with over the years: Jack Peltz, Paul Bishop, Ruth Bernhard, Mark Citret, Judy Dater, Kathryn Dunlevie and Louis Durra. I am indebted to them all for their creativity and inspiration which has led to the evolution of my vision.
My portraits are taken in available light on location as well as from my studio in Point Richmond, California. All images are printed with Epson Ultra-Chrome Ink on archival fine art paper.